Tommy Crowder Excavating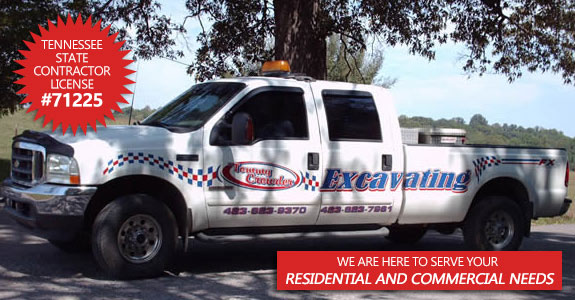 Since 1980, Tommy Crowder Excavating has been your award winning excavating company, providing earthmoving and site prep work for a variety of projects and clients. Our experience includes excavation work on roads, ponds, basements, underground utilities and more, with peripheral services to get the job done fully and completely.
Excavation Company in Newport, TN
When your project calls for the services of a knowledgeable excavation contractor in Newport, TN, know that your first and best choice is Tommy Crowder Excavating. With decades of experience under our belts and a project portfolio that spans the gamut of work, we pride ourselves on being the foremost authority on earth moving. We have the equipment, the talent and the experience to get your job done right—and our quality customer service will ensure that your experience with us is effective and pleasant. It's our attention to detail that sets us apart from any other excavation company in Newport, TN, in both the work that we do and in the way we serve our customers.
At Tommy Crowder Excavating, we are committed to using teamwork, integrity and performance for the mutual benefit of our customers, employees and the community, enhancing our valued reputation for generations. We know that the work we do is only as good as the satisfaction that our clients gain from it, which is why we strive to uphold our ideals and communicate them in every project that we take on. Whether it's a small residential project or a big-time commercial undertaking, see why we're the standalone choice for an excavation contractor in Newport, TN:
We offer free estimates to any potential customers on the services we provide.
We are the winner of the Newport Plaintalk Peoples Choice Award.
We are a member of our local Chamber of Commerce.
We serve residential, commercial and industrial clients.
We've been in business since 1980 and have the experience to show for it!