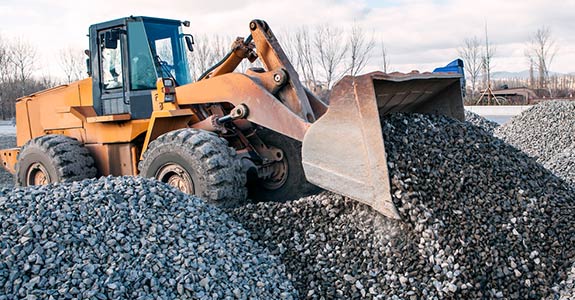 One of the key elements of site preparation is making sure the ground is properly filled in and graded. If you've ever tried hauling your own gravel or dirt, you know that's not a job you're likely to try more than once. This is where the professionals come in. The team at Tommy Crowder Excavating can provide sand, dirt, and gravel hauling services in Newport, TN for a variety of materials to residential and commercial sites alike, and we'll save you a lot of time and energy by doing the job with safe equipment and the highest level of professionalism. Here's a look at some of the hauling services we offer:
Sand and gravel: When you need sand or gravel hauling for a commercial or residential building or landscaping project, there's no need to try taking on the heavy lifting or the mess by yourself. Tommy Crowder Excavating will haul, dump and distribute sand and gravel to your site, and always at a competitive rate.
Topsoil: If you're looking to create a lush, healthy landscape for your home, business or public space, you need to take advantage of topsoil delivery in Newport, TN. We'll bring quality topsoil in the volume you require, and we'll make sure it's properly distributed on your site. You'll have healthy, happy grass and plants—and a wonderful view—before you know it.
Fill dirt: For large projects that require the filling of sizable holes in the ground or the reduction of flooding risk, you'll need quantities of fill dirt that would be unmanageable for anyone but the pros. Let us evaluate your site and work with you to determine your needs, at which point we'll haul and distribute sufficient quantities of fill dirt so you can proceed with your job.
For the very best in dirt, sand and gravel hauling services in Newport, TN, call Tommy Crowder Excavating at 423-623-9370. We've provided high-quality hauling, demolition, septic system, and excavation services since 1980, and we look forward to welcoming you to our family of satisfied customers. Contact us now!