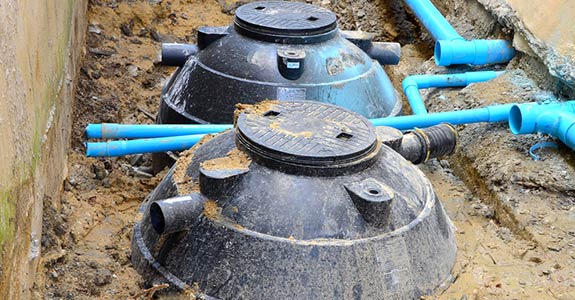 Finding a quality septic services provider can be a challenge, and whether you're in the process of working with new construction or in need of services for an existing system, you need to know that the septic contractor you've hired will provide excellent work and top-notch customer service. Tommy Crowder Excavating has been an award-winning provider in Newport, TN since 1980, and whatever your septic needs may be, we'll make sure they're taken care of promptly and professionally. Here's a quick overview of the septic services we offer our customers:
Septic repair: If your septic system is backed up or having problems, call Tommy Crowder Excavating right away. We'll diagnose and handle any routine or not-so-routine septic repairs you may need. We've worked on countless septic systems over the years, so you can trust our work will be of the highest quality.
Septic system installation: When it comes to installing septic systems in Newport, TN, you need a company you can trust to do the job just right the first time. For new construction, we're your best bet for system design and installation, and if your existing system needs to be replaced, make sure we're the first business you call.
Septic tank transportation and installation: Needing to have your septic tank removed can be a huge pain, and it's definitely a job for qualified, experienced professionals. Let Tommy Crowder Excavating handle the work of removing and hauling away your old septic tank, and while we're on the job, we'll make sure your new tank is installed efficiently and carefully.
For dependable, expert septic service in Newport, TN call Tommy Crowder Excavating at 423-623-9370 or pay us a visit to learn more about our services. No matter the size of the job, we'll handle everything and ensure you're satisfied with our work. Contact us now for hauling, demolition, and excavation services, too!